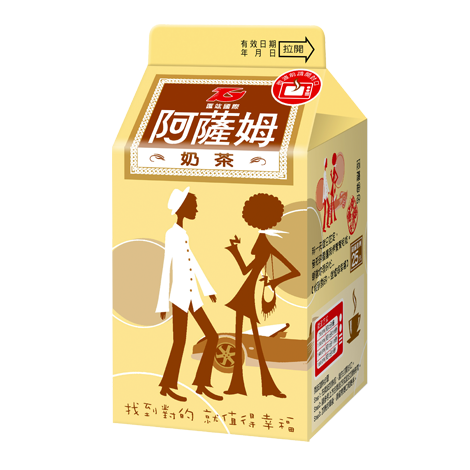 【Irreplaceable taste】

The pure black tea bred in the Assam tea area has a unique and mellow aroma, poured into the thick milk to create the most unique and rich Assam milk tea.

【Happiness & sweet brand image】

The leading brand of packaging milk tea, used stamps with men and women to symbolize the emotional connection through letters, and established a sweet and happiness brand image for consumers. Assam milk tea, irreplaceable good taste.

---

Contact of caffeine:under 20mg/100mL

This product contains milk and is produced in a facility that also uses wheat, soybeans, sesame& tree nuts.

Shake well. Keep refrigerated after opening. Sedimentation may occur.

Avoid direct exposure to the sunlight.